Diabetes Mellitus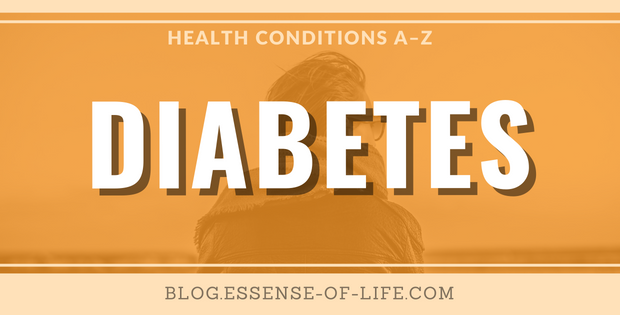 Diabetes is not a disease of blood sugar. Rather, it is a disease of insulin resistance, and perhaps more importantly, of faulty leptin signaling. Treatments that concentrate merely on lowering blood sugar for diabetes while raising insulin levels, can actually worsen rather than remedy the actual problem of metabolic miscommunication. (1)
Over time, having too much glucose in your blood can cause serious problems. It can damage your eyes, kidneys and nerves. Diabetes can also cause heart disease, stroke and even the need to remove a limb. Pregnant women can also get diabetes, called gestational diabetes.(2)
Blood tests can show if you have diabetes. One type of test, the A1C, can also check on how you are managing your diabetes. Exercise, weight control and sticking to your meal plan can help control your diabetes. You should also monitor your blood glucose level and take medicine if prescribed.(2)
A very low-calorie diet of 600 calories a day may be able to reverse type 2 diabetes, preliminary research suggests. The very low-calorie diet reduced the amount of fat in the pancreas and liver, which allowed insulin production and function to return to normal. (2)  A high concentration of glucose has been implicated as a causal factor in initiation and progression of diabetic complications and there is evidence to suggest that hyperglycemia increases the production of free radicals and oxidative stress.(3) People living with type 2 diabetes are at an increased risk of developing cardiovascular disease such as heart attack or stroke.
Below are is a list of links and resources to help with the understanding of Diabetes.
WHAT IS DIABETES
DIABETES CAUSES
Diabetes is a disease that occurs when your body doesn't make or use the hormone insulin properly.
DIABETES TYPES
Type 1 Diabetes is thought to be an autoimmune disorder. It is the most common form diagnosed in children. Type 2 Diabetes is a condition in which your body does not make or use insulin well. This is the most common for of Diabetes.
LIVING WITH DIABETES
It is possible to live a long and healthy life with proper management of your diabetes.
DIAGNOSING AND TESTS
HEMOGLOBIN A1C TEST
A1C is a blood test for type 2 diabetes and pre-diabetes. It measures your average blood glucose, or blood sugar, level over the past 3 months. Doctors may use the A1C alone or in combination with other diabetes tests to make a diagnosis. They also use the A1C to see how well you are managing your diabetes. This test is different from the blood sugar checks that people with diabetes do every day. (4)
Blood Glucose Test
A blood glucose test measures the glucose levels in your blood. Glucose is a type of sugar. It is your body's main source of energy. A hormone called insulin helps move glucose from your bloodstream into your cells. Too much or too little glucose in the blood can be a sign of a serious medical condition. High blood glucose levels (hyperglycemia) may be a sign of diabetes, a disorder that can cause heart disease, blindness, kidney failure and other complications. Low blood glucose levels (hypoglycemia) can also lead to major health problems, including brain damage, if not treated. (5)
Ketone Blood Test
High ketone levels may indicate diabetic ketoacidosis (DKA), a complication of diabetes that can lead to a coma or even death. A ketones in blood test can prompt you to get treatment before a medical emergency occurs.(6)
Ketone Urine Test
Normally, your body burns glucose (sugar) for energy. If your cells don't get enough glucose, your body burns fat for energy instead. This produces a substance called ketones, which can show up in your blood and urine. (7)
Glucose Urine Test
The Glucose Urine Test, test the amount of glucose present in your urine. If glucose is present in your urine, this can indicate that you may have diabetes. (8)
URINE MICROALBUMIN TEST
Albumin is a protein needed for tissue growth and healing. It can leak into your urine when your kidneys aren't working as they should. A urine microalbumin test is a test to detect very small levels of albumin in your urine which may indicate that there is an issue with kidney function. (9)
MANAGING DIABETES
WEIGHT LOSS
Weight loss is the most important factor in prevention and management of Type 2 Diabetes.
DIABETIC DIET
A healthy diet helps keep your blood sugar in your target range. It is a critical part of managing diabetes, because controlling blood sugar can prevent the complications of diabetes.
SUPPLEMENTS
• OMEGA 3 FATTY ACIDS
• CHROMIUM
• VANADIUM
• ZINC
SOURCES
1.https://articles.mercola.com/sites/articles/archive/2008/2/28/deaths-halt-diabetes-study.aspx
2.https://medlineplus.gov/diabetes.html
3.https://www.ncbi.nlm.nih.gov/pubmed/17516235
4.https://medlineplus.gov/a1c.html
5.https://medlineplus.gov/labtests/bloodglucosetest.html
6.https://medlineplus.gov/labtests/ketonesinblood.html
7.https://medlineplus.gov/labtests/ketonesinurine.html
8.https://medlineplus.gov/labtests/glucoseinurinetest.html
9.https://www.mayoclinic.org/tests-procedures/microalbumin/about/pac-20384640?p=1
http://clinical.diabetesjournals.org/content/diaclin/28/4/147.full.pdf
TRENDING ARTICLES
RELATED PRODUCTS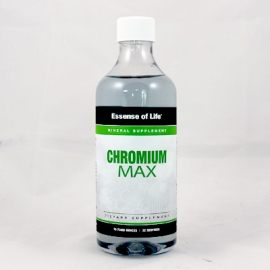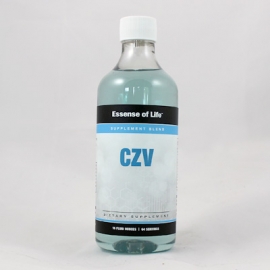 This article is copyright ©2018 Essense of Life, LLC. All rights reserved. Do not copy without permission.
The information contained herein is not medical advice and is not intended to replace the advice or attention of your personal physician or other health care professionals. Consult your doctor or health care professional before making any changes to your diet or starting a supplement program.
Facebook Comments