Stress Sabotages Immune System
|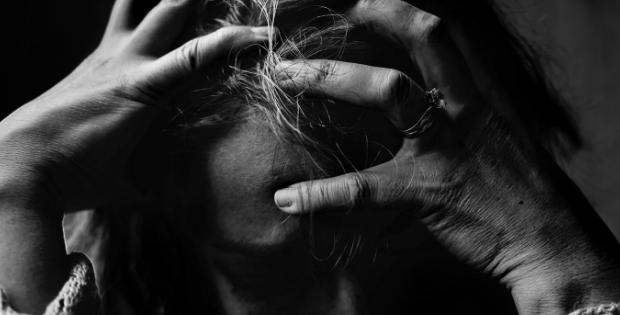 Stress can have a major impact on the body's natural defense system. Severe stress sabotages the immune system to the point where it can actually turn on itself and start attacking the body and the healthy cells it was meant to defend.
Study Links Stress with Autoimmune Diseases
In an important study in Sweden, patients diagnosed with stress disorders such as PTSD, acute stress reaction, adjustment disorder and other stress reactions were compared with siblings and people in the general population not suffering from a stress disorder. It was found that people with high stress had a 36 percent greater risk of developing 41 autoimmune diseases.
These diseases included Crohn's disease where the immune system attacks the lining of the intestines, rheumatoid arthritis where the immune system attacks the joints, psoriasis where the immune system attacks the skin, and celiac disease where the immune system attacks the digestive system when gluten is eaten.
Trauma and Daily Stress Also Affect Immune System
According to the studies lead researcher, Dr. Huan Song, from the University of Iceland in Reykjavik, "Patients suffering from severe emotional reactions after trauma or other life stressors should seek medical treatment due to the…increased risk of autoimmune disease."
"Many studies have linked stress conditions as well as adverse childhood events, such as trauma and neglect, to future medical problems, including immune problems," said Mayer Bellehsen, the director of the Unified Behavioral Health Center for Military Veterans and Their Families at Northwell Health in Bay Shore, N.Y.
Lifestyle stresses, such as lack of sleep or increased drug or alcohol use, can also negatively affect the immune system and may also directly impact the nervous system as well.
Getting Help for Severe Stress
Knowing that stress sabotages the immune system can help us to find better ways to prevent autoimmune diseases or to lessen their impact on our health. When people receive effective treatment, their risk is lessened.
Source: Severe Stress May Send Immune System Into Overdrive
Share This Article With Someone You Know
This article is copyright ©2019 Essense of Life, LLC. All rights reserved. Do not copy without permission.
This information is not medical advice and is certainly not intended to replace the advice or attention of your personal physician or other healthcare professional. Therefore, consult your doctor or healthcare professional before making any changes to your diet or starting a supplement program.

Alkaline Diet Quick-Start Guide
Facebook Comments