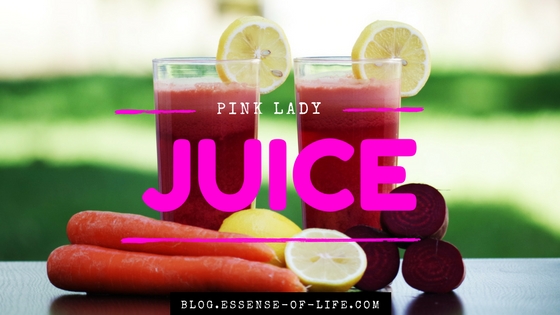 January is a great time to enjoy juicing. If you've never tried juicing, this Pink Lady Beet Juice is a tasty way to "eat your veggies". By extracting the juice and removing the fiber from the fresh ingredients, you are able to get a concentrated "dose" of vitamins, minerals, and other nutrients. Give it a try! If you don't own a juicer, you can always blend the ingredients in a high-powered blender then pour through cheesecloth into a jar, squeezing to extract all of the liquid. You can discard the fiber or save for your compost bin. If you don't like the strong taste of red beets, substitute with the milder tasting golden beet.

Pink Lady Beet Juice
Recipe by Essense of Life

2-3 small Beets
3-4 medium Carrots
1 large Apple, core removed
1 Lemon, peel removed
1 inch Ginger, peeled

Depending on your juicer, prep your ingredients. Some juicers can take the whole fruit or vegetable while others need the ingredients cut into smaller pieces.
Once prepped, juice and enjoy!
Share This Article With Someone You Know
Facebook Comments