Simple Red Cabbage Salad Recipe
|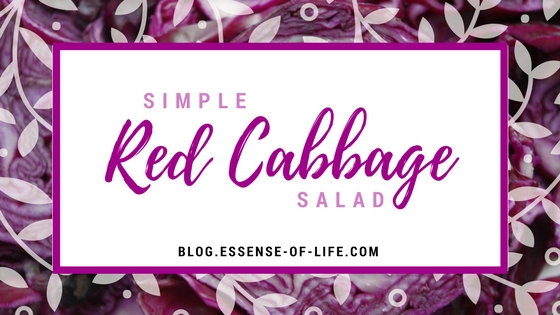 This simple red cabbage salad is a great way to add a healthy alkaline side dish that is a perfect accompaniment to any meal. It can easily be dressed up by adding toppings such as toasted pumpkin seeds, dried cranberries, pineapple chunks, olives, chickpeas, fried plantains, or anything else you'd like.
 
Simple Red Cabbage Salad Recipe
1/2 Red Cabbage, finely shredded
1/2 Cup Lemon Juice
1/2 Cup Olive Oil
1 teaspoon Kosher Salt, plus more to taste
Fresh Parsley, chopped
Green Onions, sliced
Finely shred the red cabbage. It is best to use a traditional cabbage shredder for the best texture, but a food processor can be used as well, it just won't have the same consistency.
Toss the shredded cabbage with the lemon juice, olive oil, and salt. Top with freshly chopped parsley and sliced green onion.
 

Share This Article With Someone You Know
Facebook Comments